Milano 3 is a residential neighborhood a few kilometers from the Lombard capital, erected in the 1980s to respond to a desire for a more intimate lifestyle surrounded by greenery, away from the chaotic city. The trend of quitting town for a quieter life has become more pronounced ever since; demand for homes in small towns in municipalities adjacent to large cities has been growing steadily, accelerating most recently as a consequence of people's lived experience during the pandemic.
Milano 3.0 is the answer to new living needs. Designed by Atelier(s) Alfonso Femia for DeA Capital Real Estate SGR S.p.A. and Fondo HighGarden, the residential complex will consist of six buildings connected by a pedestrian boulevard and a large condominium garden, completely immersed in nature and adjacent to Milan's South Agricultural Park. A total of 260 apartments of varying size are on offer, ranging from studios to multi-room apartments, equipped with terraces and outdoor spaces overlooking green space and the lake near the lot.
Residents' amenities include a conciergerie, a locker room for home deliveries, a coworking area overlooking the lake, outdoor and indoor fitness areas, and children's play areas within the large communal garden. Milano 3.0's design focuses on relations with the landscape: large terraces, loggias, hanging gardens, bow windows and floor-to-ceiling windows ensure the architecture always faces outward, in search of its natural context. Overhangs and indentations created by loggias and terraces give rise to planimetric gaps that reveal unexpected views and a jagged skyline.
The dialogue with nature extends beyond the architectural design to the energy design and installed systems. The scheme qualifies for the highest sustainability standards, with the apartments in class A4, the highest required by regulations, and counts on systems for exploiting geothermal and solar energy.
Milano 3.0 is a ground-breaking, sustainable response to new living needs, architecture grafted onto its backdrop as if it were a landscape within a landscape.
Location: Milan, Italy
Clients: DeA Capital Real Estate SGR and Fondo HighGarden
Gross Floor Area: 23,184 m2
Art Director, Architect, Interior and Landscape Designer: Atelier(s) Alfonso Femia
Project Leader: Marco Corazza
Project Coordinator: Starching
Consultants
Structures: FV Progetti
Plant Equipment: Ariatta
Landscape: Michelangelo Pugliese
Advisor: Dils
Images: © Tecma Solutions, courtesy DeA Capital Real Estate SGR and Fondo HighGarden
You might also like: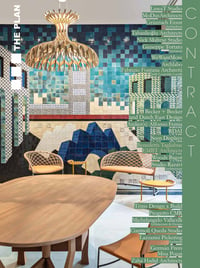 Contract 005
THE PLAN Contract 5 is the fifth special issue that THE PLAN is dedicating to contract furniture, a fascinating and complex sector that brings together mass production and customized spaces. Out in September with THE PLAN 140, the issue features over... Read More
Paper Version
15.00 €
Digital version
5.49 €