David Chipperfield Architects Shanghai designed the
harlan + holden clothing store at the Lotte World Mall in Seoul. Founded in 2015, harlan + holden is a brand with a footprint in South Korea, Indonesia and the Philippines. This latest store, located in Seoul's Songpa district, offers 210 sq. m of floorspace.
The store's curvilinear façade is entirely clad in fluted terracotta panels, giving it a strong physical presence within the mall. The softly-shaped exterior is highlighted by a luminous ceiling groove that runs the entire length of the store. Twin illuminated brand signs on either side of the façade provide additional lighting. Incisions into the volume at the entrance and by the store window visually connect the interior space with the footfall route, inviting visitors to enter. The store is sub-divided into three interconnecting rooms, each of which was designed in different proportions, all offering display-stand niches, mannequins, mirrors and product display shelving.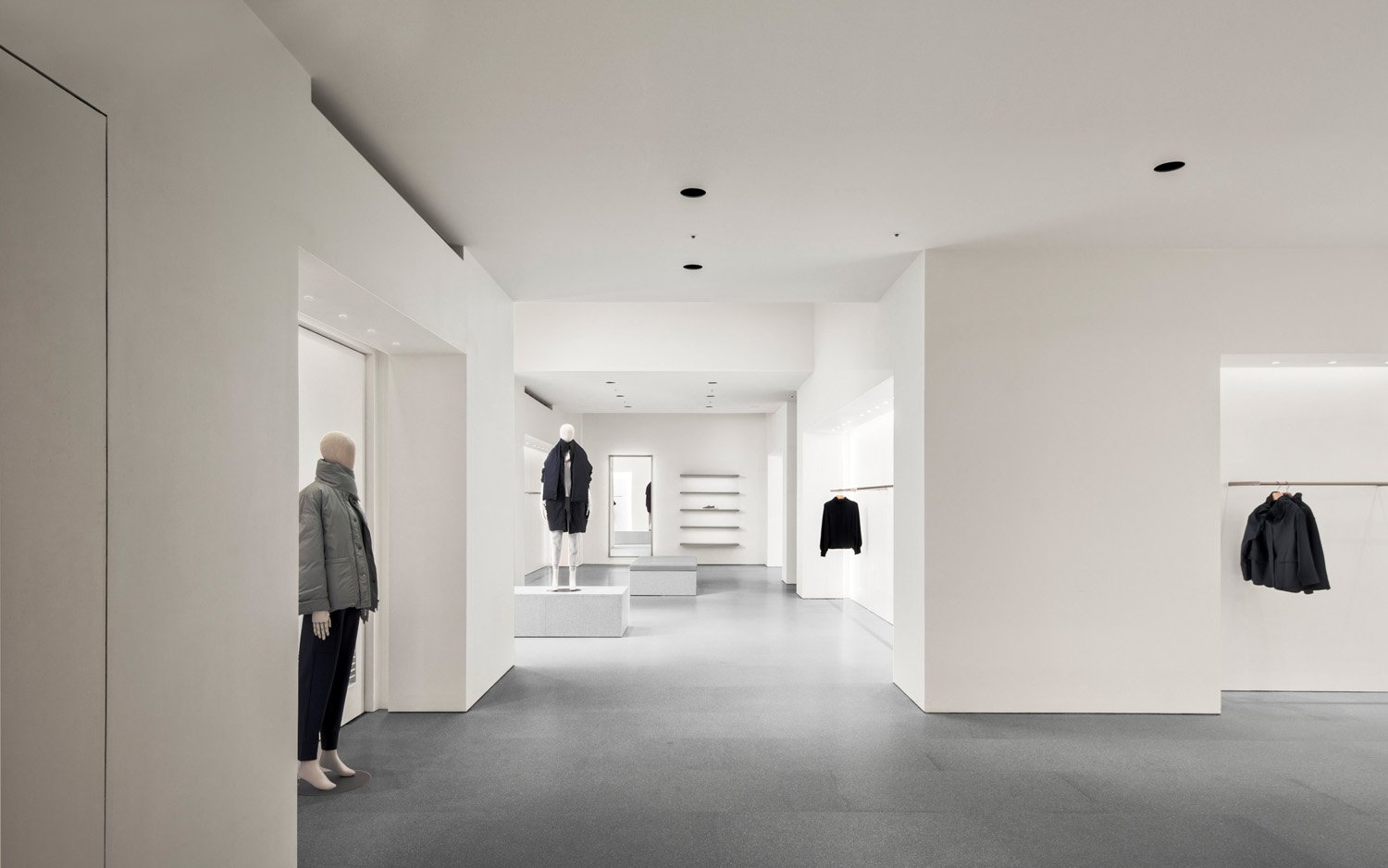 The sober and elegant nature of the exterior is reflected in the store's interior. The entire color palette features neutral tones: the walls and ceilings are in white plaster; light grey was chosen for the floors. The lighting contributes to the relaxing atmosphere, encouraging customers to calmly explore harlan + holden's lines. The Korean brand steadfastly eschews frantic shopping and ephemeral fashion, preferring to offer its timeless clothing in a pleasant, pared-back shopping experience. The brand's mission is to help people save time for more important things. Going against the flow for a fashion brand, this choice reflects the current trend for minimalism by inviting people to eliminate the superfluous and focus on their goals. The David Chipperfield Architects firm's Shanghai office translated the brand's philosophy into an architecturally-coherent physical space with meticulous attention to every detail, in an interior design concept that perfectly interprets the harlan + holden mission.
Location: Seoul, South Korea
Client: harlan + holden
Completion: 2020
Gross Floor Area: 210 m2
Architect and Interior Designer: David Chipperfield Architects Shanghai
Main Contractor: Edam SD
Photography by Simon Menges, courtesy of David Chipperfield Architects Shanghai
You might also like: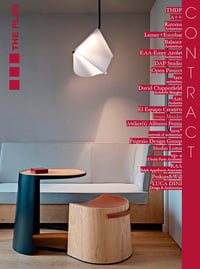 Contract 003
The third issue of our special dedicated to contract furnishing and design features projects with lots of green spaces and a focus on the wellbeing of users. Projects, in other words, that respond to a new awareness that emerged during the pandemic. ... Read More
Paper Version
15.00 €
Digital version
5.49 €