The new Satispay headquarters in Milan are in the Isola district, centrally-located between the Stazione Centrale and Porta Garibaldi Station. This project was a conversion of an obsolete 2,500 sq. m office building into a headquarters for a young digital payments company. The offices were designed for Satispay's 80-strong workforce (at the design phase), with an option to expand capacity to 200 in short order. By bringing typical home-like elements into the workplace, space layout and routing management were conceived to create a veritable home for the start-up, in an environment that is as social and convivial as possible.
The building was designed by Turin-based firm Balance Architettura. Founded ten years ago by Alberto Lessan and Jacopo Bracco, the firm views architectural design as an "assembly and composition of elements and functions in three dimensions". This concept is evident in Satispay's headquarters, a cadenced composition spanning three different buildings, each of which offers three above-ground floors, internal courtyards and several shafts that have been transformed into real gardens, plus a basement level used as a common area. The main feature of the project, birch wood, was used for custom-made furniture; troweled concrete was chosen for flooring. Enhanced by a great many plants, the space is designed to ensure user wellbeing and encourage interaction.
The centerpiece of the whole design is the marketing area, in the double-height portion of the building with metal trusses and zenithal lighting; the space also features phone booths to enable people to chat without disturbing colleagues. From here, pathways lead to a social area, podcast area, gardens and the upper floors. The portion of the building facing Via Porro Lambertenghi houses a ground-floor conference area and, on its upper two floors, an IT area. A connecting walkway between this part of the complex and other areas offers quick and easy access. The company's various departments - including administration, human resources, legal, and the IT developer team, as well as offices dedicated to business development and account management - are all interconnected, converging on the large ground-floor courtyard and common space, which can also be used for meetings.
Balance Architettura's designers approached their work to cater to the basket of needs that emerged during multiple meetings with company managers. The resulting design was created "with people" rather than "for people", establishing the conditions for increasingly free and fluid co-working that chime with Satispay's philosophy as expressed in its slogan: #doitsmart.
Location: Milan, Italy
Client: Satispay
Owner: Investire sgr
Completion: 2020
Gross Floor Area: 2,500 m2
Architect and Interior Designer: Balance Architettura
Main Contractor: Ferreri Costruzioni
Consultants
Structural: dquadro - Electrical: Edjl Elettrjca - Landscape: VerdeOfficina
Photography by Beppe Giardino, courtesy of Balance Architettura
You might also like: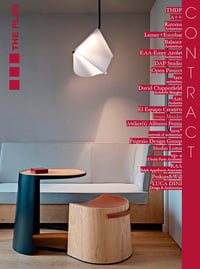 Contract 003
The third issue of our special dedicated to contract furnishing and design features projects with lots of green spaces and a focus on the wellbeing of users. Projects, in other words, that respond to a new awareness that emerged during the pandemic. ... Read More
Paper Version
15.00 €
Digital version
5.49 €