Yalikavak is a marina on the Bodrum Peninsula, on Turkey's southwestern coast. The EAA-Emre Arolat Architecture-designed residential complex straddles the slopes of a rocky hill, nestling in a landscape of olive trees and other native plants, offering panoramic views over the bay of this small town in Muğla province. The buildings were conceived to provide continuity with the evocative natural landscape, integrated via an arrangement of horizontal platforms at a variety of levels that define the interior volumes, divided between green roofs, canopies, balconies, furnished terraces and swimming pools.
The 4,900 sq. m Yalikavak Elements complex features 23 multi-level villas in per-unit sizes ranging from 400 to 800 sq. m. The residences benefit from underground parking, a concierge service and rear gardens. The complex's private and shared green areas were conceived as a single park in which the architects strove as far as possible to maintain nature unaltered by human intervention. The buildings rise from large rocks and lush vegetation as an integral part of the natural context, while at the same time enhancing the location's wild and ancient appeal. When it comes to materials, the design features a combination of stone, wood, glass, and exposed concrete pigmented in an earthen color. Porcelain stoneware was used for indoor and outdoor flooring, reinterpreting the esthetic of quartzite.
The interiors, some double-volume, were designed with generous dimensions, their large windows allowing natural light to flood in. The interior design ranges from hi-tech kitchens to warm wooden finishes, elegant marble tables, upholstered chairs, and Italian-styled lighting elements. When the seaward façade windows are fully open, the boundary between interior and exterior blurs and the villas' living spaces are embraced by the sea breeze and the panorama of Yalikavak Bay, promoting residents' mental and physical wellbeing.
Interpreting the local context and its cultural, historical and geographical connotations is a hallmark of EAA, a practice founded in Istanbul in 2004 by Emre Arolat and Gonca Paşolar that works on projects in Turkey and around the world.
Location: Bodrum, Turkey
Client and Contractor: Eskiz
Completion: 2019
Gross Floor Area: 10,362 m2
Architect and Interior Designer: EAA-Emre Arolat Architecture
Consultants
Structural, Electrical and Mechanical: Endurans
Lighting: Studio Lighting Design
Landascape: Paghera
Photography by Cemal Emden, courtesy of EAA-Emre Arolat Architecture
You might also like: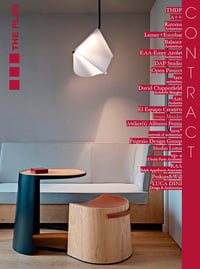 Contract 003
The third issue of our special dedicated to contract furnishing and design features projects with lots of green spaces and a focus on the wellbeing of users. Projects, in other words, that respond to a new awareness that emerged during the pandemic. ... Read More
Paper Version
15.00 €
Digital version
5.49 €