Designed by Frigerio Design Group, the new headquarters of fashion brand Zamasport in Novara strikes up a renewed relationship between technology, people and the environment. The 3,700 sq. m square-floor-plan building is divided up into offices, warehousing and manufacturing. As the centerpiece of an industrial complex, the new building serves as a hub for existing buildings, to which it is connected via transparent pathways.
Wrapped around a pre-cast reinforced concrete structure, the outer envelope folds into curved, sinuous geometries inspired by fabric, the raw material the company uses in its manufacturing. The building's volume is clad on three sides in thermal-break, ventilated concrete panels, characterized by a vertical texture that reproduces draped fabric. In contrast, the main façade is fully-glazed and traversed by curvilinear vertical strips that function as sunshades while also recalling fabric offcuts. Inside, the spaces, pathways and environments were designed to ensure maximum functionality and ensure the coexistence of operational and office activities, fostering employees' psychological and physical wellbeing through natural light, greenery, acoustic comfort and the creation of a healthy microclimate. As is evident from its environmental sustainability focus, the design set out to ensure quality of life in the workplace. Passive performance is maximized and active performance reduced through the informed adoption of materials and renewables like photovoltaic panels, along with energy-saving solutions such as lighting level sensors. The building is, consequently, an example of an NZEB (Near Zero Energy Building) approach.
In terms of space distribution, offices, labs and meeting rooms are all clustered towards the front of the building; warehousing occupies the rear. The ground floor offers space for manufacturing-related activities: fabrics and accessory warehousing, including a loading and unloading area, the cutting department, and separate entrances for employees and visitors. A glazed linkway on the western side of the new building connects it with the company's sewing and packaging departments. The double-height warehouse is equipped with microshed roofing for zenithal lighting. Overlooking two internal hanging gardens, the first floor is dedicated to office space, general management, atelier tryout rooms, meeting rooms and areas for relaxation. The interior design leverages bright, spacious rooms with modular furniture and industrial finishes that ensure comfort, flexibility, and ease of maintenance over time.
The design for Zamasport's headquarters is a perfect representation of the concept of "slow architecture", an expression that Enrico Frigerio coined to define architecture that draws its defining elements from the surrounding context, where "context" is understood in the broadest sense of the term to encompass history, society, the environment and climate.
Location: Novara, Italy
Client: Zamasport
Completion: 2020
Gross Floor Area: 3,700 m2
Architect and Interior Designer: Frigerio Design Group
Main Contractor: Notarimpresa
Consultants
Structural: Studio di Ingegneria Silverio Tettamanti
Systems Engineering: Energy Engineering
Acoustics: Ecorad
Photography by Mario Frusca, courtesy of Frigerio Design Group
You might also like: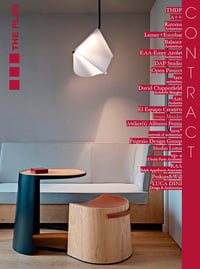 Contract 003
The third issue of our special dedicated to contract furnishing and design features projects with lots of green spaces and a focus on the wellbeing of users. Projects, in other words, that respond to a new awareness that emerged during the pandemic. ... Read More
Paper Version
15.00 €
Digital version
5.49 €