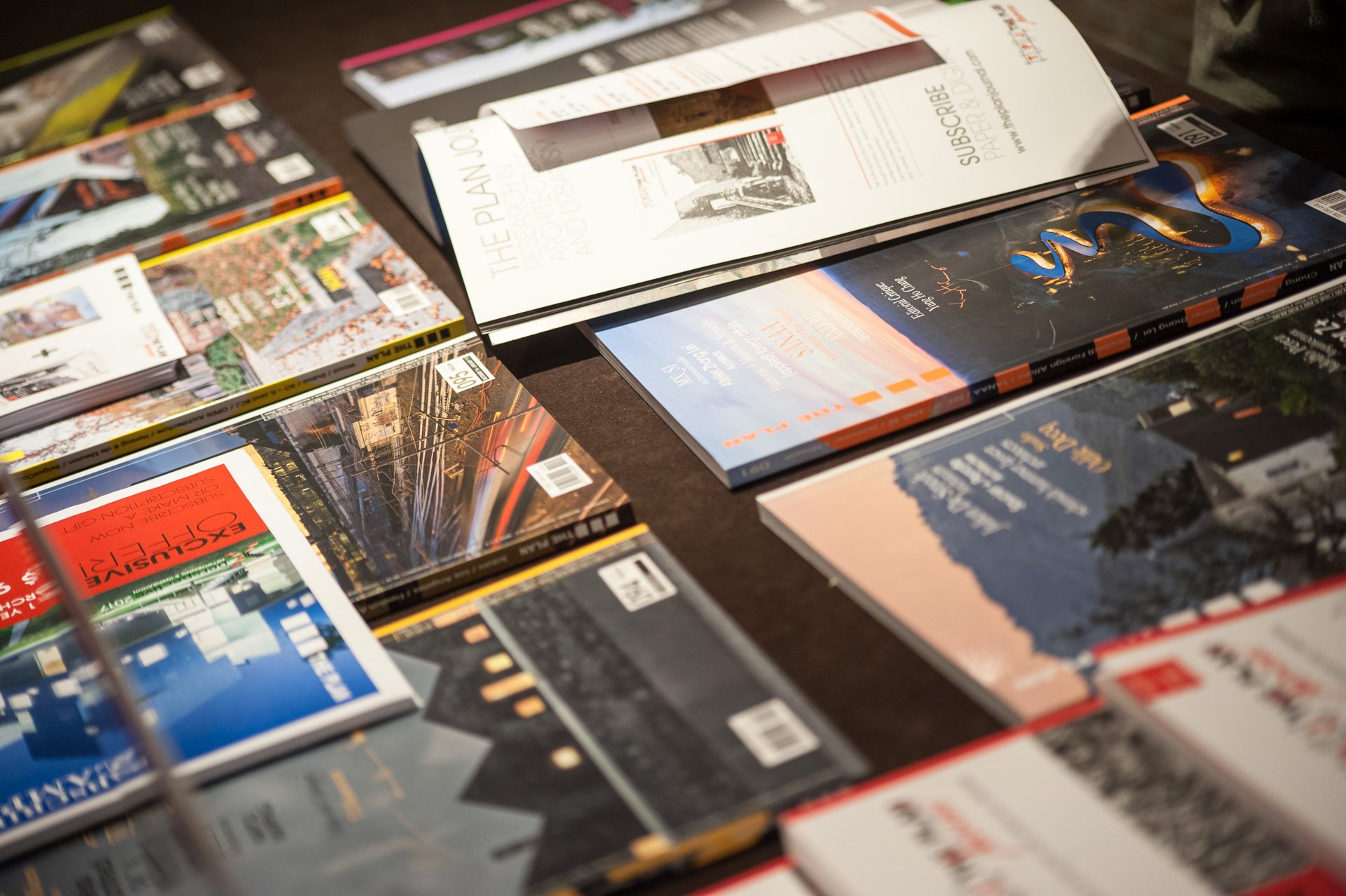 "THE PLAN - Architecture & Technologies in Detail", edito dal Ottobre 2018 da Gruppo Maggioli, è stato fondato da Nicola Leonardi e Carlotta Zucchini nel 2001. THE PLAN esce in abbonamento, in edicola e in libreria, con 8 numeri ogni anno (6 numeri regolari e 2 numeri speciali), ed è una delle riviste di architettura e design più acclamate sul mercato. Grazie al suo approccio fortemente internazionale, è una delle riviste più diffuse e lette in Italia e nel mondo, con un importante pubblico di lettori composto da professionisti del settore dell'architettura, del design, dell'edilizia e dell'immobiliare oltre che da studenti di numerose Università. La pubblicazione vanta abbonati in 70 paesi e una distribuzione in edicole, aeroporti, stazioni ferroviarie, centri commerciali e librerie di 41 paesi. Dal 2011 è nato un nuovo comitato editoriale, che si rinnova ogni anno, formato da otto importanti architetti e designer internazionali che forniscono un editoriale critico in apertura di ogni numero.
THE PLAN non è solo una rivista da tavolino, ma anche un utile strumento di lavoro. La nostra strategia editoriale è stata, fin dall'inizio, quella di presentare i progetti di architettura come strumenti di informazione e apprendimento, altamente formativi per i professionisti che li leggono. THE PLAN è edito in tre versioni monolingue italiana, inglese e cinese. Tutte le fotografie, i disegni e i dettagli costruttivi seguono lo stesso formato, garantendo facilità di lettura e consultazione.
L'approccio editoriale di THE PLAN è quello di fornire una comprensione approfondita dei progetti. La qualità dei contenuti è un prerequisito fondamentale. Ogni progetto viene illustrato con la massima attenzione, dai dettagli costruttivi fino alle immagini e alla grafica. Particolare attenzione è data al legame tra progettazione e realizzazione del progetto, soprattutto al modo in cui architetti, designer e imprese di costruzione hanno lavorato insieme.
Ogni numero di THE PLAN contiene un editoriale critico, progetti di architettura, design, interior e uno spazio significativo è dedicato agli elementi architettonici e ai materiali prodotti dalle aziende del settore. Nel 2020 abbiamo lanciato il nuovo portale www.theplan.it, contenente il nostro archivio storico completo insieme ad un elevato numero di nuovi progetti inediti ed un motore di ricerca interno tematico.